!SELECK> <!SELECK> <!SELECK> <!SELECK><!SELECK> <!BRAD><!SELECK> <!SELECK><!SELECK> <!SELECK> <!BRAD><!SELECK>
Seleck's Title Index Site
**** Where racism comes from ****
| Racism | Introduction | What is Race | Where racism comes from | Fascism | Race and Culture |
| Biological Construction of Race | Social & Legal Construction of Race | Hate Symbole of Race |
| Demonstration | Graphik Symbole of Race | Sign of Race | Home |
---
Racism - a talk given by Trish on October 19, 1994 to WSM branch meeting in Dublin.

Any discussion of Racism needs to examine the roots of Racism in order to understand it and to struggle against it effectively.
There are basically 3 explanations for the existence of racism.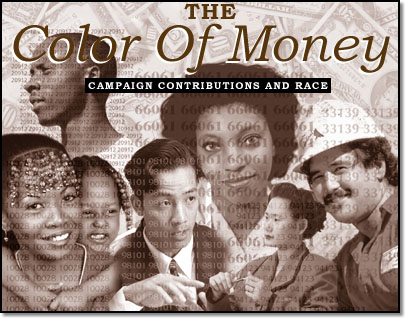 The dominant view which is rarely expressed as a worked out theory but rather operates at the level of assumptions is that racism is an irrational response to difference which cause some people with white skin to have hateful attitudes to people with black skin which sometimes leads to violent and evil actions. People who have this understanding of racism advocate awareness and education as a way of preventing the practice of racism.

The second view is that racism is endemic in white society and that the only solution is for black people to organise Themselves separately from whites in order to defend themselves and to protect their interests.

The third view and the one which I am advocating is an explanation of racism based on a materialist perspective, which views racism as a historically specific and materially caused phenomenon. Racism is a product of capitalism. It grew out of early capitalism's' use of slaves for the plantations of the new world, it was consolidated in order to justify western and white domination of the rest of the world and it flourishes today as a means of dividing the working class between insiders and outsiders, native and immigrants and settled and Traveller in the Irish context.

It is necessary to examine the underlying assumptions about racism in more detail in order to arrive at the materialist analysis of it. Racism is commonly assumed to be as old as society itself. However this does not stand up to historical examination. Racism is a particular form of oppression: discrimination against people on the grounds that some inherited characteristic, for example, colour, makes them inferior to their oppressors.

However, historical references indicate that class society before capitalism was able, on the whole, to do without this particular form of oppression. Bad as the society of classical Greece and Rome were it is historically pretty well proven that the ancient Greeks and Romans knew nothing about race. Slaves were both black and white and in fact the majority of slaves were white. The first clear evidence of racism occurred at the end of the 16th century with the start of the slave trade from Africa to Britain and to America.

CLR James in Modern Politics writes that the conception of dividing people by race begins with its slave trade. Thus this (the slave trade) was so shocking, so opposed to all the conceptions of society which religious and philosophers had . . .the only justifications by which humanity could face it was to divide people into races and decide that Africans were an inferior race

So racism was formed as an attempt to justify the most appalling and inhuman treatment of black people in the time of the greatest accumulation of material wealth the world had seen until then.

By the end of the 17th century, racism had become an established, systematic and conscious justification for the most degrading forms of slavery.
The justification of slavery by an ideology of racism started to fade under attack by abolitionists and with the decline of the slave trade. Racism, however took on a new form as a justification for the ideology of imperialism. This racism of empire was dominant for over a century from the 1840's on. Concepts such as the white man's burden became fashionable especially in England where British Colonialists liked to cast themselves as father and mother with a clear duty to take responsibility for the material and spiritual well-being of their 'colonial' children. Racism became the ideological justification of capitalism's expansion into conquering countries, plundering their wealth and exploiting the natives.

When white imperialism was at its height, a new expression of racism was taking shape - that is anti-immigrant racism which was typified in England by racist opposition to new immigrants from Ireland. The expansion of capitalism required the importation of foreign workers, a trend which continued in industrialised European countries and in America and Australia up to the 1980's. The long boom of British capitalism after the 2nd world war, for example, encouraged the immigration of West Indians and Asians to Britain. These so called foreign workers provided the employers with the basis for encouraging a split within the workforce.

The same happened in Germany with the immigration of Turkish workers, and the same kind of anti-immigrant agitation emerged in many other European countries and is the main focus of racism in these countries today. Racial attacks on non-white immigrants and on Gypsies have become almost commonplace in parts of Germany and in England. This form of racism has been fuelled by economic crisis and by capitalism's need to find a convenient scapegoat for unemployment, housing shortages and every other problem which the current crisis of capitalism has thrown up. Immigration controls, and racist anti-immigration laws have grown up in response to this expression of racism.

On this point, people should be aware that Ireland has the worst immigrant laws in Europe and that they are specifically racist and have been used to exclude non-whites and Jews from this country on many occasions.
| Racism | Introduction | What is Race | Where racism comes from | Fascism | Race and Culture |
| Biological Construction of Race | Social & Legal Construction of Race | Hate Symbole of Race |
| Demonstration | Graphik Symbole of Race | Sign of Race | Home |
---